OUR EVENTS
MAP LINKS
WHO ARE WE?
SETLISTS
JUKEBOX
Click Here to listen to the Brain Dead Jukebox. Now includes Zombified sample setlists!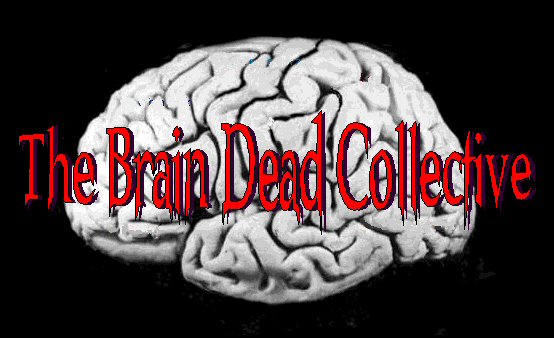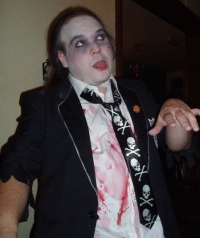 Bert
AKA: The HappyG:o)th
Likes: Gadgets, Flashing Things, Lindy Hop, NCIS, Crap B-Movies
Dislikes: Government, Stupid People, 4x4s, Dead Stars
Musical Preference: Ermmm, i nearly said everything but that would be wrong. my tastes are wide and varied but it has to have a good stompy beat or hook or stupid lyrics to become a favourite. Currently listening deep in the Zombie music zone with overtones of swing revival and rockabilly.
DJ style: I like to play thematic sets but mostly i play stuff i can dance or sing along to, preferably both. See me boogie behind the decks!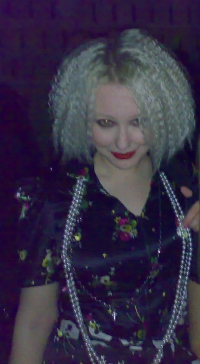 Jules
AKA: Ms Jules
Likes: Tea, Cats, Wine from the Rhone, Cooking
Dislikes: Travelling by plane, Cucumber, Becoming older and wider (see cooking above)
Musical Preference: Wideranging Currently mainly loving: italo-disco, classic metal and retro sounding electro
DJ style: I play any number of things badly, backwards or in the wrong order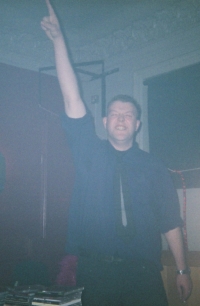 Neal
AKA: The BFG
Likes: Hardcore, Grolsch, Sharpe, Glo-Stix
Dislikes: Psy-Trance, Metal, Bad Grammar, 4x4s
Musical Preference: Anything that is hard and fast (so long as it's not metal). The harder and faster the better.
DJ style: Eighties Cheese and really fast and hard EBM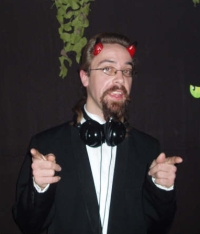 Rik
AKA: Don Rik
Likes: Booze, Star Wars, Cartoons, crap Horror films, Theology, Ancient History and collecting assorted rubbish
Dislikes: People who take themselves too seriously
Musical Preference: 70s punk, early 80s goth, late 80s hair-metal, deathrock, horror punk and synth-pop. If music is serious it should be scary; if not then it should be loud, fast and laughable to at least cause me some amusement.
DJ Style: Aiming for a guitar-based sound, with early goth supplemented by unknowns and whatever happens to amuse me at the time. Happy to play requests if I've got 'em - which is quite likely as I have been known to bring my entire CD collection out with me when I play...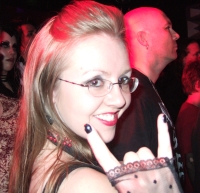 Sarah
AKA: Evil The Cat
Likes: Sweet, sweet beer, Bernard Black, shiny things, schadenfreude. Not necessarily in that order.
Dislikes: Ignorance, dentists, the aesthetically displeasing, sobriety.
Musical preference: Very much at the gothabilly-horrorpunk end of the spectrum – the stupider the sub-genre, the better. Current faves include voodoobilly, rocket roll and zombie surf.
DJ style: I forewent DJing long ago in favour of drunkenly tearing up the dance-floor.
MAILING LIST
FIND US ELSEWHERE
PHOTOS
Click Here to go to the Photo Gallery, now showing pictures from our gigs.
ADMIN AREA