OUR EVENTS
MAP LINKS
WHO ARE WE?
SETLISTS
JUKEBOX
Click Here to listen to the Brain Dead Jukebox. Now includes Zombified sample setlists!

Proper Industrial / EBM / Goth
Friday 22nd April 2005
Venue: B3
DJ HappyG:o)th and DJ Belgiangoth invaded Darklight for one night only playing some proper old school Industrial mixed with EBM and a smattering of Goth and Eighties Rave Anthems. This was our tribute to the fantastic Contamination nights that used to run at Edwards No8 many years ago.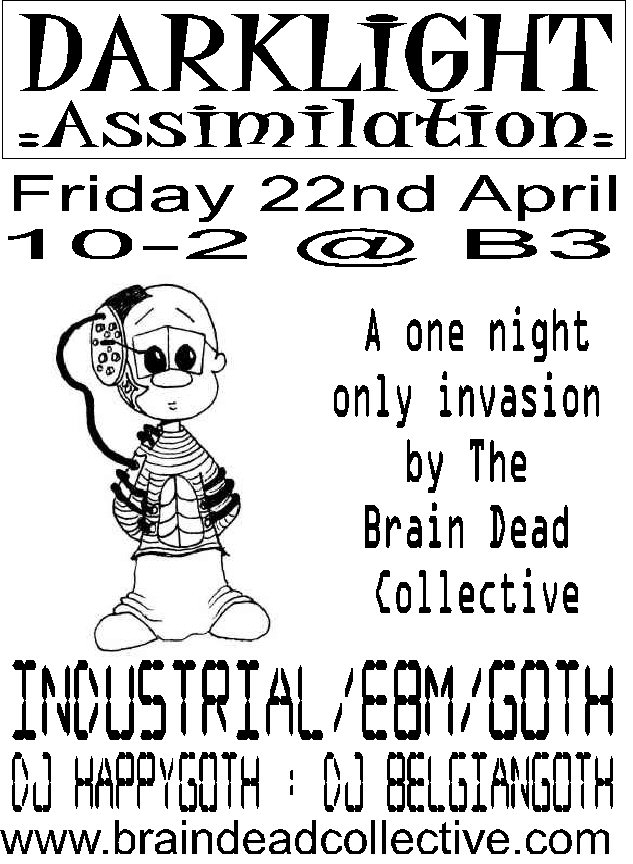 MAILING LIST
FIND US ELSEWHERE
PHOTOS
Click Here to go to the Photo Gallery, now showing pictures from our gigs.
ADMIN AREA